Hola from NOLA! 
When last I posted, I had breakfasted on beignets and beer. I still stand behind that as a breakfast choice. I mean, not all the time but when in Nola, roam like you're not home, eat to the beat and, well, rhyme when you have time.
So much has happened in so many darn days. Big long walks down Magazine, musical Frenchman wanders, watching my old, insanely gifted guitar friend Alex McMurray kill it a few nights in a row, solo and with his ban The Tin Men. This town is the land of passive music. You have to work hard not to hear live sounds around you. I am full of second line rhythms, have had a good tuba feed.
My friend Jenn went home but now I have an entire community of musicians to replace her. The Folk Alliance Conference is a big, overwhelming affair with so much music on tap that I keep forgetting I am in my favorite town. I have glided from room to room and taken in crazy amounts of music in showcases in hotel ballrooms but the magic happens later when you are squished you in impossibly tiny hotel rooms hearing people you did not know existed in this world and wondering how you lived so long without them.
I am taking a breather on a conference hallway floor. Someone is warming up their accordion to play a zydeco set and I can hear Suzy Vinnick working her magic down the hall. It's a nice bubble, a perfect Brigadoon of music and culture. It will end. And to say I don't miss my bed or the idea of eating vegetables ( The City that Health Forgot) would be a lie. But I still have some rooms to cram my hungry music ears into and a whole Sunday ahead of me before I board the return trip.
I have some ambition for tomorrow. Muffulettas, Tipatina's, Cafe du Monde, again. But I will go on my own little pilgrimage to the Lower 9th Ward to pay my respects to all the life lost during Katrina. The bonne temps do roullez but I need a a visit the new normal that is this city.  See you when that is done.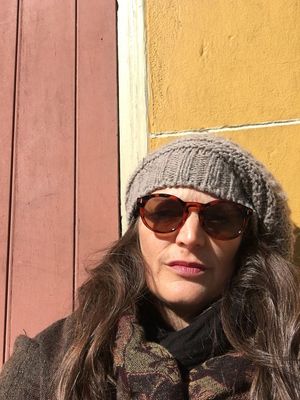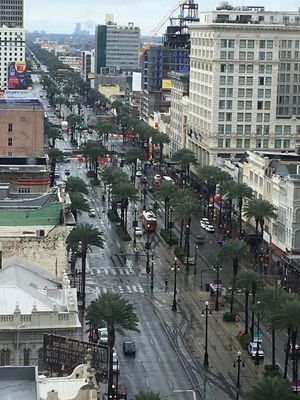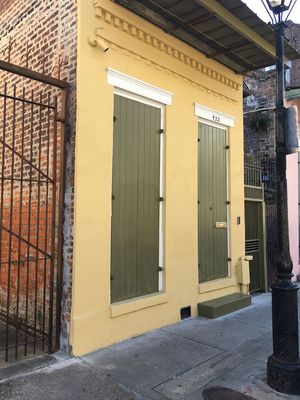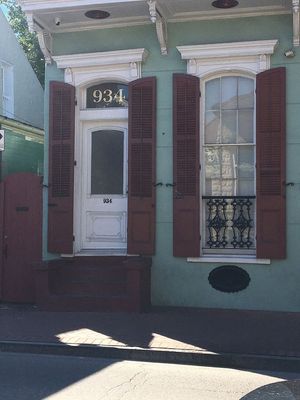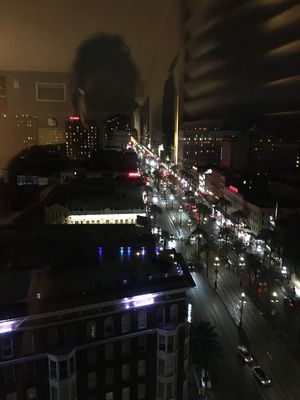 See you when that is done.